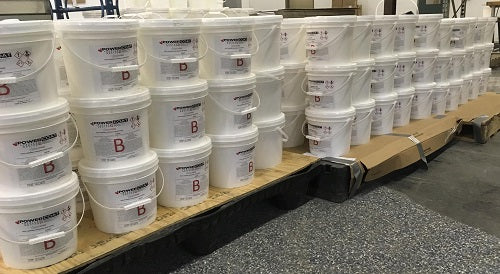 PowerPOXY 100
The backbone of PowerCOAT's epoxy lineup is our PowerPOXY 100. This epoxy is a 2:1 mix ratio and is used for most floor coating situations over top of properly prepared concrete.
Unlike a lot of concrete coating epoxies, due to its crystal clear clarity PowerPOXY 100 can be used as a base coat but also for other things such as...
epoxy metallic slip coat and mid coat

counter top base and metallic mid coat

thin casting epoxy up to 1/2" thick

concrete spall repair
PowerPOXY 100 is also very easy to use so even beginners can apply our product with relative ease.
---
Older Post
PowerFAST Polyaspartic

Newer Post
Metallic Epoxy Tips and Techniques