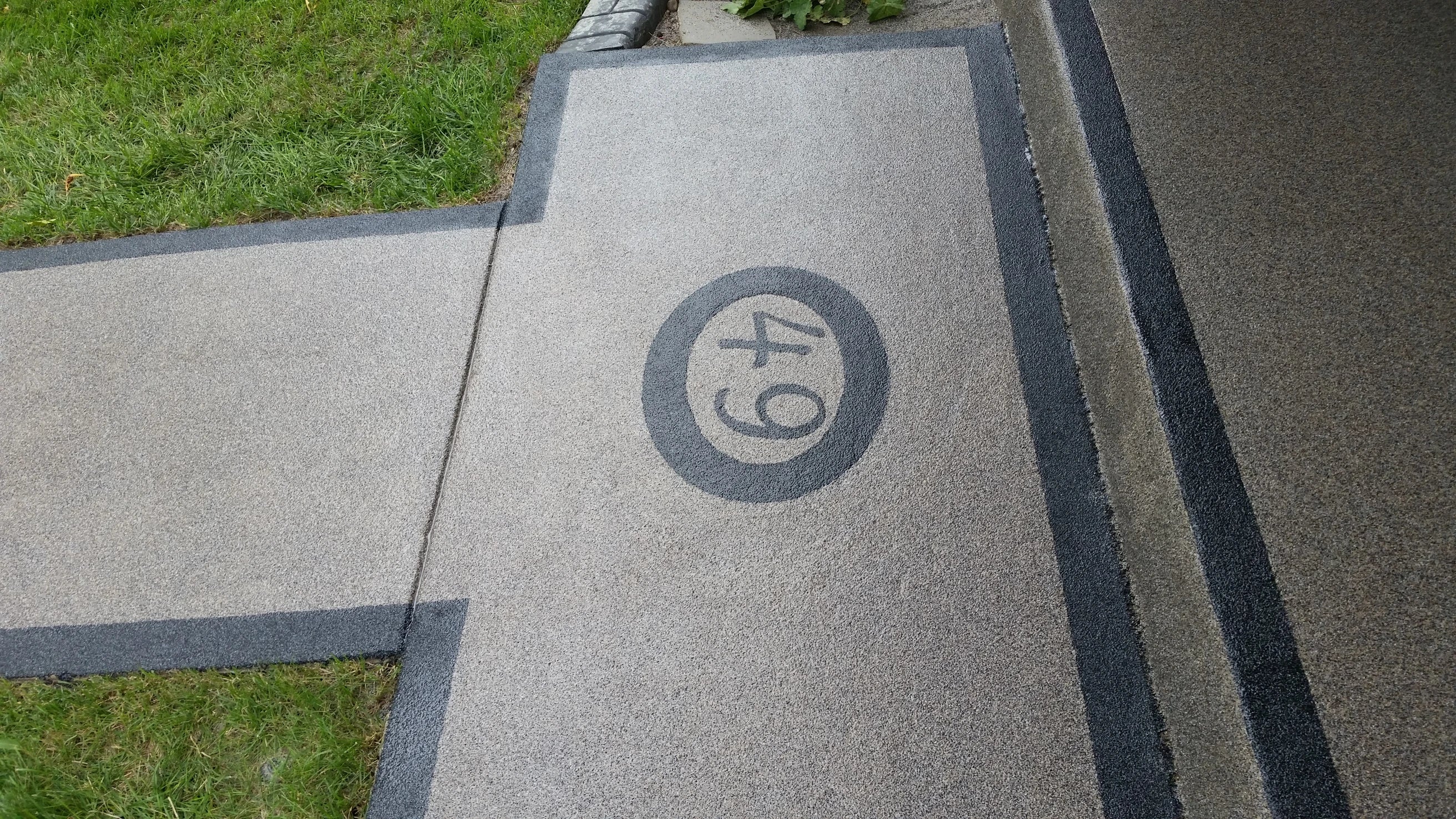 Using Quartz Granules to Beautify Your Home
Colored quartz granules are a fantastic way to turn your drab exterior surfaces into a beautiful work of art. Every time people think of quartz they think of counter tops or slabs of quartz but colored quartz granules are used in decorative coatings as well.
The reason quartz is such a perfect product for exterior coatings is the fact that it's color stable, very tough and it gives you an non slip surface. These are all important factors when deciding to apply an exterior coating. The non slip feature is one that is very important, especially in locales where there is lots of rain or snow. The last thing you need is for the mailman to slip on your sidewalk right?
Quartz can change your ugly drab patio that you've been painting every year into a beautiful work of art! This product can be used on sidewalks, patios, steps and anywhere else a tough but attractive coating is required.
Quartz is also very popular in service bays such as in the picture above as it gives you a surface that is very non slip but still quite easy to keep clean. Lowering the risks of a slip and fall for you or your employees is very important and this type of floor can help you achieve that. In this particular case the base was a gray tinted epoxy with a layer of gray quartz broadcast into it and then a topcoat of polyaspartic also tinted gray to give a uniform appearance.
Public bathrooms are another great place for a quartz granule floor. Considering that a lot of the time public bathrooms floors are wet and dirty it's great where you can walk in with a hose and scrub broom, wash the floor down and not worry about making it too slippery for anyone to use. Change rooms in public pools are another place you will see a lot of quartz as you can walk in from the pool area, have a shower, step out and not worry about slipping on a smooth floor.
In fact a lot of hotels are having the tiles around their pools removed and having quartz applied to create a floor where slippage is a thing of the past. Quartz is the only product you should be applying on exterior concrete surfaces so talk to one of our coatings professionals about how you can have this superior product applied around your home.
Check out all of the colors available in our color charts which is under the "Products" menu heading.
---
Older Post
Epoxy, Epoxy, Epoxy... We have Epoxy!

Newer Post
Renovating Your Garage? Why not paint it with Intumescent Paint?