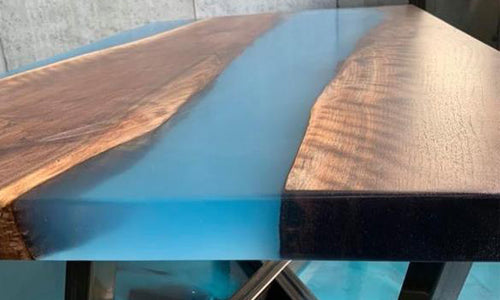 PowerCOAT Canada has the right epoxy for any application you require!
Not all epoxies are created equal and not all epoxies are made for the same application. Whether you need to coat and protect a concrete floor, make an epoxy metallic countertop, protect a set of metal steps, coat over rusty steel, paint an aluminum boat, coat a potable water tank, or use epoxy casting resins to make that cool river table you've always wanted we have you covered!
PowerCOAT Canada represents many major brands and the one unifying factor of all our product lines is that they are all the highest quality products on the market.
With so many different types of coating applications in our world it can sometimes be difficult to figure out what type of coating to use much less how that coating is properly used for the best success. At PowerCOAT our goal is to ensure that the right product is always used for the application it was made for and this then ensures that your project will be protected for a very long time.
As an example when it comes to wood decks why do you choose a wood sealer over a stain or a paint or even a urethane membrane? Concrete floors can be coated with epoxy, urethane, polyaspartic so which one do you choose and why? Are you on a budget or is cost no concern? Are you doing the work or do you have a contractor doing the work?
These are all important questions that need to be answered so instead of sanding and painting that deck every year or watching your concrete floor coating peel up we want to make sure it's done right the first time. Let our team guide you to that success!
Contact a PowerCOAT team member and find out which epoxy is right for you.
---
Older Post
Crack Repair Products

Newer Post
Metallic Epoxy Tips and Techniques